A Certified Teacher, Counselor,
& Corporate Consultant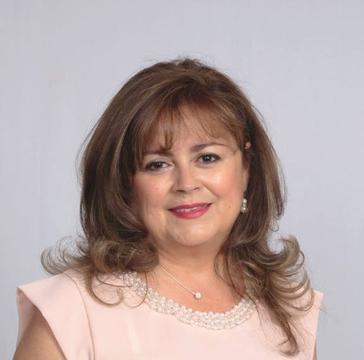 Aurora, born and raised in El Paso, Texas. Her certifications include a Bachelors of Science degree in Generic Special Education, two Masters of Science degrees as a certified counselor and a discipline in Occupational Training and Development. Aurora also holds an Early Childhood Endorsement. She attended El Paso Community College, University of Texas at El Paso, Sul Ross State University and Corpus Christi State University.
Aurora is certified in Creative Journal Expressive Arts and in Visioning ®. She also holds a SEL, Social Emotional Learning on a Shoestring certificate from UCLA Expressive Arts Summit.
Aurora founded and established here company in 2004 named: IMA, Inspiration, Motivation, Application LLC, which reflects her belief in providing participants with the tools for developing one's inner strengths and treasures.
Aurora has taught grades pre-K/Head Start through the twelfth grade and served as a Vocational Adjustment Coordinator and has also taught Adult Basic Education. Aurora has served as a Special Events and Partners in Education Coordinator for Socorro ISD. She also served as the Executive Assistant to the Superintendent and then moved on to be the first Project Director for 21st Century Community Learning Centers in Mission CISD, Mission, Texas. There, she was responsible for an annual budget of $4.6 million. She was responsible for hiring the best teachers and evening principals known as site coordinators. Aurora and her team created and implemented the Partners in Education Program to help students with real world experiences. Partners included the business community, civic organizations and parents with 20 campuses during the regular school day and after school programs. She and her staff of 500 established a successful after school program keeping students off the streets by engaging them in positive activities and provided a wide range of classes, enrichment programs and tutoring. Students were recognized statewide and nationally for their academic achievements and talents. During this time Aurora began offering workshops for staff development, parental involvement within the district and to people in business on team building and leadership. Coca Cola of McAllen and The Mission Police Dept.
Today, Aurora continues to serve as an independent consultant. She enjoys being a member of The Hispanic Women's Network of Texas, HWNT where they provide resources to people in need and also focus on raising money for scholarships given to young girls who are working on pursuing a post-secondary education.
Other experiences include: working in Los Angeles, CA. at places like IBM, Apple One Employment Agency, Universal Studios and Sports Med Centre. Back in El Paso, she also worked at the first ever bilingual/Spanglish radio station La Super 1150 as a disc jockey.
Aurora believes that everyone is on a journey, we must work with love and share our talents with others. Her company logo reflects that belief and her email speaks to everyone being a star as it spells out [email protected]
She considers herself to have been blessed with a super career. Aurora credits, her family, friends, mentors and teachers who helped her achieve her dreams!!